Jeger Navona
Decorative effect for walls with pearl satin sheen giving the effect of clouds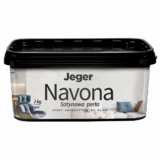 Choose color

Nebbia
Rugiada

Nube

Vento

Tempesta

Ombra

Alba

Mattina
Product description
Jeger Navona is a unique decorative paint with a subtle pearl satin sheen with a cloud effect, which illuminates the painted surfaces, adding an unobvious pearlescent depth, which affects the optics of the interior – even a small room will seem more spacious and bright. Walls decorated with pearl satin effect will perfectly emphasize the character of not only classic and antique interiors, decorated in Parisian or glamour style, but also modern architecture. If you are looking for an effect that will give your interiors the charm of unforced elegance and perfectly fit into the aesthetics of simple, minimalist arrangements, Jeger Navona will work perfectly.
This decorative effect is available in a range of 8 brilliant shades kept in a palette of light grays. Check which color best suits your interior.
Instructional video
Take a look at the instructional video to help you choose the right application technique.
How to do that? It's just 2 steps
You only need two tools.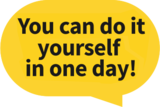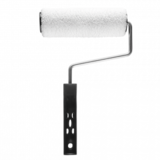 Paint roller
+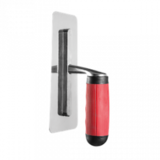 Plastering trowel
1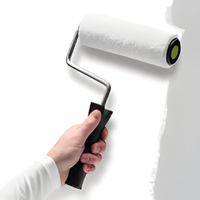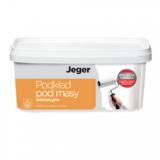 ---
2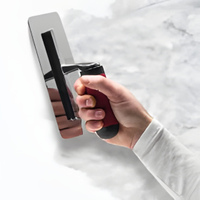 Apply decoretive effect
Jeger Navona mix thoroughly. Do not dilute with water. Do not mix with other products. Using a veneck trowel, apply a thin layer to the thickness of the grain. Apply the effect in small sections, spreading it in a crosshatching motion. Allow to dry for about 4 hours.
Apply the second layer in the same way. Smooth the damp layer in a crisscross motion, starting from top to bottom and then from left to right. Allow to dry for 4 hours. Apply at a temperature of +8°C to +25°C, with a maximum relative humidity of 82%, avoid drafts. After finishing the work, wash the tools with warm water.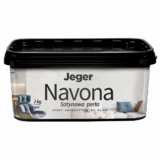 Tips
If you need to use more than one package of product, mix the contents of all packages together before applying. This way you will get a uniform shade. Check the effect on a small area before doing the whole thing. The product is intended for interiors. After finishing painting, wash the painting tools with warm water.
Download the application manual