Jeger Baranek
Structural paint giving the surface a "lambskin" texture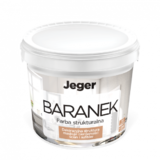 Choose color

Baranek 1 White

Baranek 2 Cream

Baranek 3 Natural
Baranek 4 Gray
Product description
Jeger Baranek provides very good coverage and allows you to mask minor irregularities and cracks. The product is intended for indoor use on cement or lime-cement plaster, plasterboard, concrete or chipboard.
Instructional video
Take a look at the instructional video to help you choose the right application technique.
How to do that? It's just 2 steps
You only need one tool.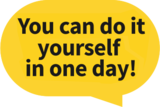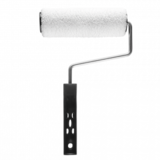 Paint roller
1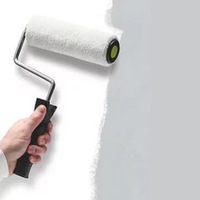 Spread primer
Apply Jeger Primer for decorative compounds to a clean, dry, dust-free and degreased wall (according to the instructions on the packaging). Use a microfibre roller for this. Leave to dry for approx. 4 hours.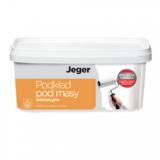 ---
2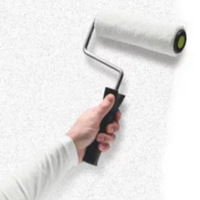 Apply decoretive effect
Jeger Baranek is a ready-to-use product, mix it thoroughly before application. Apply with a short to medium-length bristle roller, carefully spreading in different directions, avoiding parallel strips. Join successive pieces using the "wet" method. Stir the paint occasionally during work. A second coat can be applied after approx. 4 hours. The total drying time is about 24 hours.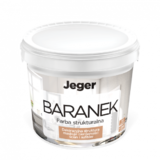 Tips
If it is necessary to use more than one package of the product, mix the contents of all the packages before applying. This will create a uniform shade. Test the effect on a small area before applying it to the whole surface. Use protective equipment as per safety instructions. The product is intended for interiors.
Download the application manual