Jeger Brillant
Decorative paint with a glitter effect – your walls will shine with a thousand "lights"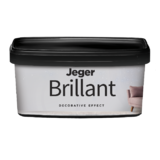 Choose color

Brillant 1 Crystal

Brillant 9 Agat

Brillant 13 Obsydian

Brillant 11 Selenit

Brillant 10 Cubic Zirconia

Brillant 12 Amber
Product description
Jeger Brillant decorative effect is ideal for interiors that you want to brighten up and which you want to give some spaciousness. It contains a delicate glitter effect. This decorative paint enlivens a space by adding luminous effects. Structural paint with glitter is available in six pastel shades, while the glitter crumbs themselves are silver. Decorative paint with glitter should only be used for interior walls. It looks good in commercial interiors, and with the use of different lighting options, very interesting visual effects can be achieved. A surface with glitter decoration will be a brightening accent in any interior.
Instructional video
Take a look at the instructional video to help you choose the right application technique.
How to do that? It's just 2 steps
You only need one tool.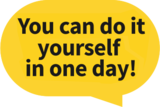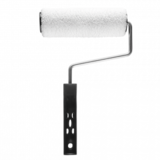 Paint roller
1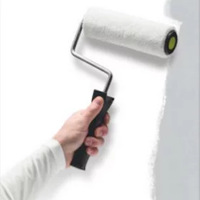 Spread primer
Apply Jeger Primer for decorative paints to a clean, dry, dust-free and degreased wall (according to the instructions on the packaging). Use a microfibre roller for this. Leave to dry for approx. 4 hours.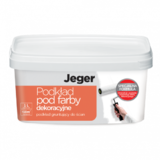 ---
2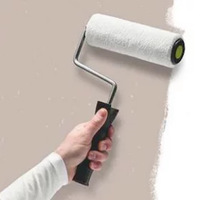 Apply Jeger Brillant to the wall
Jeger Brillant mix thoroughly. Do not dilute, the product is ready to use. Do not mix with other products. Apply to the wall with a roller for decorative effects. Spread the paint in different directions, avoiding parallel stripes. Depending on your preference, you can apply a second layer after about 4 hours.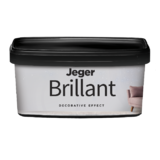 Tips
If it is necessary to use more than one package of the product, mix the contents of the packages before applying. This will create a uniform shade. Test the effect on a small area before applying it to the whole surface. The product is intended for interiors.
Download the application manual