Jeger Industrial
Decorative compound for walls creating a slightly metallic appearance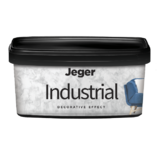 Choose color

Iryd

Rod

Calcyt

Pallad

Brass

Quartz

Platinum

Calcium

Chrom

Bazalt
Product description
Jeger Industrial is a decorative effect that lends the surface a slightly metallic appearance. This wall decoration is extremely convenient and easy to use – before applying it, simply paint the wall with Jeger Color Paint for decorative effects and then use a trowel to apply the decorative compound. The effect lends a unique character to any rough interior. Decorative effects for walls are the perfect solution to give your interior a loft-like atmosphere. The addition of glass, metal and concrete in the room will emphasise the metallic effect of the decorative compound.
Instructional video
Watch the instructional video and download the instructions for applying the effect – this will make it easier to apply the decoration to the chosen surface.
How to do that? It's just 2 steps
You only need two tools.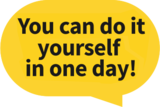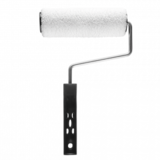 Paint roller
+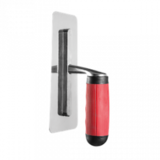 Plastering trowel
1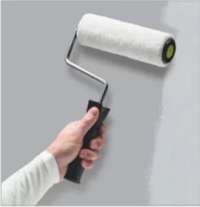 Spread primer
Paint a clean, dry, dust-free wall with Jeger Color Paint for decorative effects in the appropriately selected color (e.g. Platinum + Color Paint P0525). Wait 2-4 h for the paint to dry.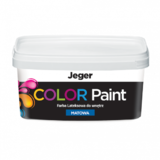 ---
2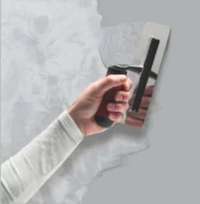 Apply decoretive effect
Mix Jeger Industrial thoroughly. Do not dilute, the product is ready to use. Apply the first thin layer with a Venetian trowel. Apply the effect in small sections, spreading it in different directions. After approx. 1-2 minutes, smooth gently with a trowel (for greater smoothness, gently moisten the trowel with water). After covering the entire surface, wait for about 2 h and then apply a second layer in the same way.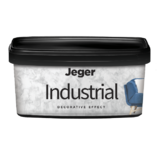 Tips
If it is necessary to use more than one package of the product, mix the contents of the packages before applying. This will create a uniform shade. Test the effect on a small area before applying it to the whole surface. The product is intended for interiors.
Download the application manual