Jeger Chalkboard Paint
Paint to obtain a surface suitable for writing with chalk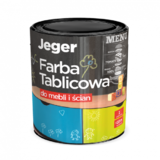 Choose color

Black
Green

Fuchsia

Turquoise

Gray

White
Product description
Jeger Chalkboard Paint is fun for the whole family and an original interior design in one. It is ideal for a children's room, where it will help to awaken the creativity of the little ones. It can be used on a variety of surfaces including walls, furniture and doors. It is also perfect for the quick renovation of damaged boards. This type of paint allows achieving a lasting effect of a school chalkboard. Jeger Chalkboard Paint creates a surface on which you can create beautiful drawings and writings with coloured chalk. This is a great solution, not only for a room where children spend time every day. It can also be easily used in bars, cafés and restaurants. It allows creating original, eye-catching menus written with chalk on walls or furniture.
Instructional video
Take a look at the instructional video to help you choose the right application technique.
How to do that? It's just 2 steps
You only need one tool.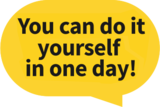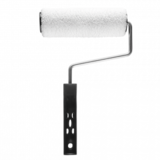 Paint roller
1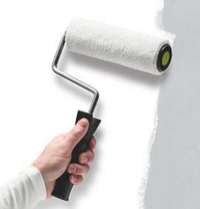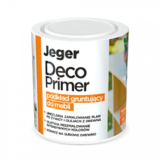 ---
2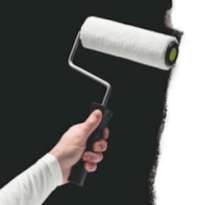 Apply paint
Apply a coat of Jeger Chalkboard Paint to the decorated surface with a roller. Mix thoroughly before use. Do not dilute or mix with other products. After approx. 4 hours, you can apply another layer. The surface can be written on with chalk after approx. 48 hours.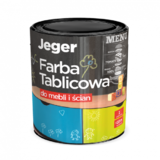 Tips
If it is necessary to use more than one package of the product, mix the contents of the packages before applying. This will create a uniform shade. Test the effect on a small area before applying it to the whole surface. The product is intended for interiors.
Download the application manual