Jeger Magnetic-Chalkboard Compound
Compound to obtain a surface for writing with chalk and for attaching magnets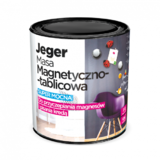 Choose color

Gray
Product description
Jeger Magnetic-Chalkboard Compound is a unique combination that allows creating a coating on which you can draw with chalk and attach magnets. This unconventional whiteboard paint is ideal for lovers of unusual interior design solutions. Thanks to it, a corner of every room can quickly turn into a creative play area and every piece of furniture can become a real work of art. This is possible because compound can be used on walls, wood and wood-based panels. It is worth remembering to properly protect the coating created with the compound. To do this, apply a coat of Jeger Varnish Extra Matt for Magnetic Paint and Magnetic Board Compound to the dry surface.
Instructional video
Take a look at the instructional video to help you choose the right application technique.
How to do that? It's just 3 steps
You only need three tools.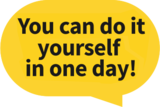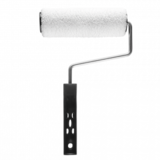 Paint roller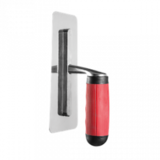 Plastering trowel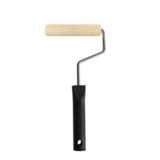 Paint roller
1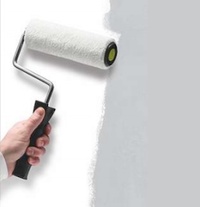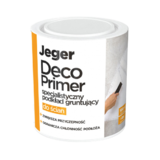 ---
2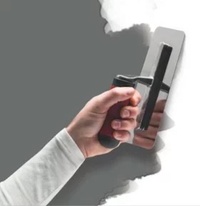 Apply compound
Use a trowel to apply Jeger Magnetic-Chalkboard Compound to the grain thickness. Mix thoroughly before use. Do not dilute or mix with other products. Leave to dry for about 6 hours. Gently sand the dried surface with sandpaper. Then apply a second thin layer and level the still damp surface with a trowel. Leave to dry for 24 hours.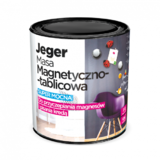 ---
3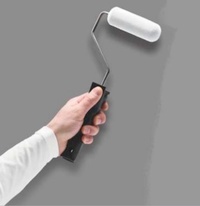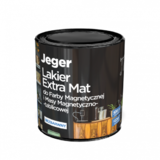 Tips
If it is necessary to use more than one package of the product, mix the contents of the packages before applying. This will create a uniform shade. Test the effect on a small area before applying it to the whole surface. The product is intended for interiors.
Download the application manual