Jeger Varnish Stain Natur
Varnish stain for wood and furniture with a natural matt effect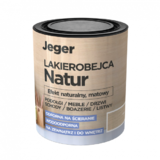 Choose color

Color 6

Color 7

Color 8

Color 9
Product description
Jeger Varnish Stain Natur is a very durable, decorative and protective paint for all kinds of wooden surfaces (floors, furniture, doors, moldings, stairs, paneling, etc.). The paint is waterproof and extremely resistant to abrasion. Suitable for indoor and outdoor applications. It can be applied to untreated or impregnated wood.
Instructional video
Take a look at the instructional video to help you choose the right application technique.
How to do that? It's just 2 steps
You only need one tool.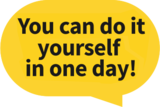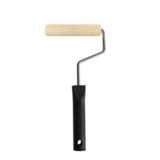 Paint roller
1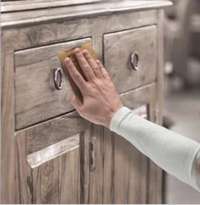 Prepare surface
Clean the decorated surface from old paint coats, varnishes, waxes and loose fragments. Clean off dust and grease.
---
2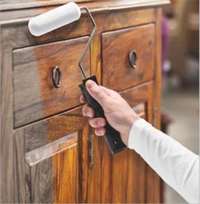 Apply varnish stain
Mix Jeger Varnish Stain Natur thoroughly before use. Then, using a paint brush or roller, apply a layer of paint – according to the direction of the wood grain. Avoid the formation of thickening and streaking. After about 5 minutes, apply a second layer in the same manner on the slightly dried surface. We recommend applying a third layer of the product to particularly abrasive surfaces. Let the surface dry for a minimum of 24 hours before use. Do not apply to laminated and melamine surfaces.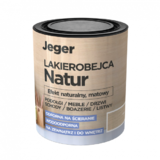 Tips
If it is necessary to use more than one package of the product, mix the contents of the packages before applying. This will create a uniform shade. Test the effect on a small area before applying it to the whole surface.
Download the application manual