Jeger Archi Metal
Decorative textured effect with irregular pitting and metallic abrasions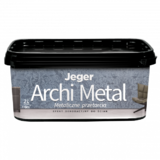 Choose color

Aluminium

Emerald

Old Gold
Product description
Jeger Archi Metal is a distinctive structural effect that will give you a metallic texture on your wall with realistic pitting and rubbing, characteristic of a real metallic coating. It is an ideal effect for anyone looking for an original and distinctive wall decoration. It fits perfectly into the industrial and dark Nordic style, but will build a moody atmosphere also in bright, minimalist interiors, introducing to them a dominant element, referring to factory spaces. It naturally blends with the style of modern, modernist interiors – depending on the choice of furniture and accessories, you can create an arrangement in a raw loft style or a more cozy atmosphere. The decorative mass is ready to use – you can easily apply it to a selected wall surface or its fragment and carry out an interior metamorphosis without laborious renovation.
The effect consists of two complementary products: compound Jeger Archi Metal and Jeger Loft Metal Metaliza – a special metallization layer available in 3 original colors.
Instructional video
Take a look at the instructional video to help you choose the right application technique.
How to do that? It's just 3 steps
You only need two tools.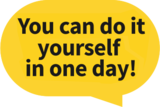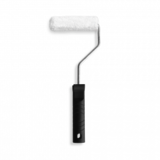 Paint roller
+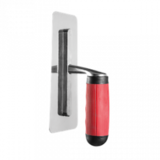 Plastering trowel
1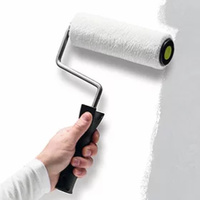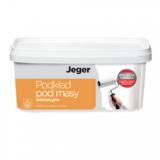 ---
2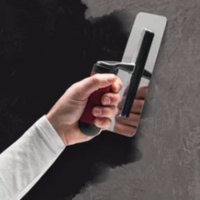 Apply decoretive effect
Jeger Archi Metal mix thoroughly. Do not dilute with water. Do not mix with other products. Apply the first coat to the thickness of the grain with a Venetian trowel. Spread on all sides in such a way that no clearances are formed. Allow to dry for 4 hours.
Apply a second coat to the dried surface – scoop a small amount of product onto a trowel and spread it over the surface of the tool. Then press down and pull the trowel away from the wall surface, creating pits. A few minutes after application, smooth the surface with a trowel. Allow to dry for about 4 h. Apply at a temperature of +8°C to +25°C at a relative humidity of max. 82%. Avoid drafts.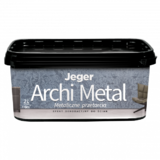 ---
3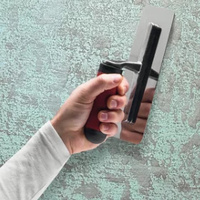 Apply metallization layer
Apply Jeger Loft Metal Metaliza with a trowel on the dried surface. Spread the product in all directions, pressing the trowel against the substrate. Allow to dry for about 4 h. After painting, wash tools with warm water.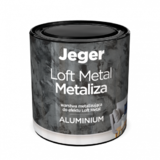 Tips
If you need to use more than one package of product, mix the contents of all packages together before applying. This way you will get a uniform shade. Check the effect on a small area before doing the whole thing. The product is intended for interiors.
Download the application manual