Jeger Onyks
Decorative compound creating an original surface with glossy abrasions and pitting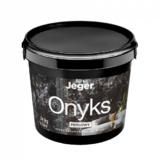 Choose color

White

Ecru

Pearl

Platinum

Silver

Black

Navy-Blue

Gold
Product description
Jeger Onyks is a distinctive textured decorative effect for walls with characteristic metallic pits. It will add elegance and sophistication to interiors. The satin, grainy texture sparkles with the radiance of irregular forms. It allows extraordinarily transforming modern, classic and glamour interiors. It is also possible to enhance the effect with additional reflections of sparkling crystals by adding Jeger Glitter to the raw compound.
Instructional video
Take a look at the instructional video to help you choose the right application technique.
How to do that? It's just 2 steps
You only need two tools.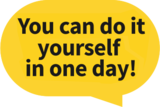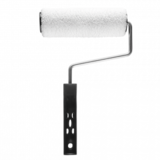 Paint roller
+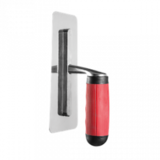 Plastering trowel
1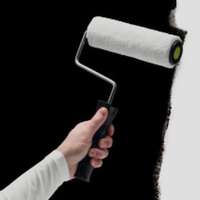 Spread primer
Use a paint roller to apply Jeger Primer Onyks to a clean, dry, dust-free and degreased wall. Wait for 2 to 4 hours.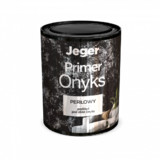 ---
2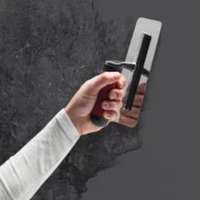 Apply decoretive effect
Jeger Onyks mix thoroughly. Do not dilute, the product is ready to use. Do not mix with other products. Apply with a Venetian trowel to the thickness of the grain, then smooth. If you want to make pitting, apply and detach the trowel from the freshly applied compound. Gently smooth the entire surface during the pre-drying stage. Leave it to dry.