Jeger Perle
Decorative textured paint with a subtle metallic sheen and a fine sand effect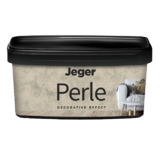 Choose color

Dalia

Vivien

Ena

Alana

Julia

Luisa

Vela

Shana

Silver

Gold
Product description
Jeger Perle is a unique decorative textured paint with a subtle metallic sheen with the addition of fine sand. The granular microfine particles contained in the structure of the paint, give the painted surface an illuminating, pearlescent sheen effect. Thanks to these properties, Jeger Perle will add spaciousness to any interior – even a room with a small area will seem optically larger. Walls decorated with a pearl effect will perfectly create and emphasize the character of a classic interior, decorated in Parisian or glamour style. And if you like eclecticism and freely juxtapose different elements of decor, then with Jeger Perle you will give the interior its own character.
Instructional video
Take a look at the instructional video to help you choose the right application technique.
How to do that? It's just 2 steps
You only need two tools.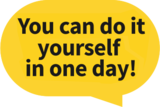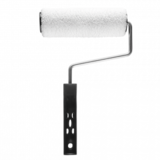 Paint roller
+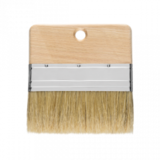 Brush
1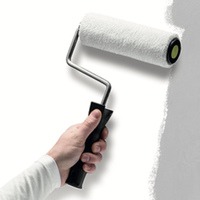 Spread primer
Apply Jeger Primer for decorative paints with a microfibre roller to a clean, dry, dust-free and degreased wall (according to the instructions on the packaging). Leave to dry for approximately 2-4 hours.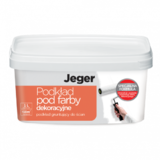 ---
2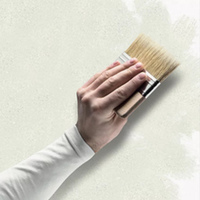 Apply decoretive effect
Jeger Perle mix thoroughly. Do not dilute with water or mix with other products. Apply with a decorative effects brush, using circular motions. Then gently spread in all directions with the brush. Do the activity in small sections until the whole wall is painted. Leave to dry for about 4 hours, after which time apply a second coat in the same way. Apply at a temperature of +8° to +25° at a relative humidity of max 82%, avoid drafts. Wash your tools with warm water after painting.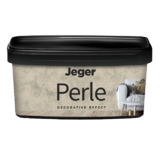 Tips
If you need to use more than one package of product, mix the contents of all packages together before applying. This way you will get a uniform shade. Check the effect on a small area before doing the whole thing. The product is intended for interiors.
Download the application manual