Jeger Casein Paint
Matt casein paint for furniture and wood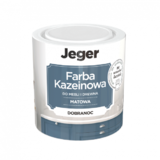 Choose color

Sea Foam

Frosty mint

Apple pie with meringue

Eucalyptus

Porcelain pink

Foggy look

Good night

It goes well with gold

Something in the shadows

Ocean's depth

Wild boar in corn

Milestone

Letter in the bottle

Olive tree

Soft cotton

Little black
Product description
Jeger Casein Paint is paint intended for furniture, wooden decorative elements and everyday objects. It can easily be used to paint wood panelling, a chest of drawers or a chair. It is based on natural casein, which has been used for centuries as an important component of paint (it was already used in fresco painting). Bringing this formulation back to today's applications makes the paint even more durable and long-lasting, as well as more healthy and environmentally friendly. It allows obtaining a solid color on the painted surface. Its application does not require priming or removal of the previous coat of paint from the surface, which significantly shortens the renovation time.
Instructional video
Take a look at the instructional video to help you choose the right application technique.
How to do that? It's just 2 steps
You only need one tool.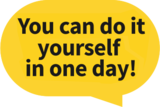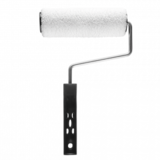 Paint roller
or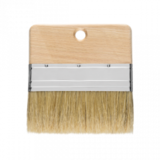 Brush
1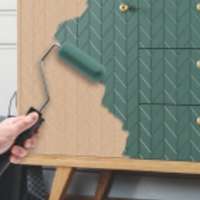 Apply paint
Lightly sand and clean the decorated surface. Jeger Casein Paint can be applied directly to raw, painted or varnished wood. Apply the paint in the direction of the woodgrain with a paintbrush or small roller, avoiding any thickening or streaking. Gently sand the dried surface before applying another layer after approx. 4 hours. Apply another layer and let dry for about 4 hours. Note: for tannin or softwoods apply first Jeger Deco Primer for furniture.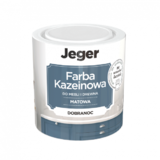 ---
2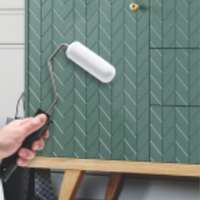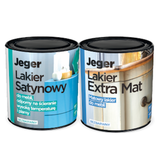 Tips
If it is necessary to use more than one package of the product, mix the contents of the packages before applying. This will create a uniform shade. Test the effect on a small area before applying it to the whole surface. The product is intended for interiors.
Download the application manual