Jeger Elegance
Decorative effect for walls giving a finish with glitter flecks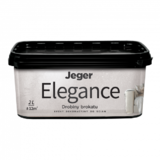 Choose color

Elegance 1 Sol

Elegance 11 Nova

Elegance 12 Luce

Elegance 10 Shine

Elegance 6 Galactic

Elegance 9 Notte
Product description
Jeger Elegance is a finishing decorative effect that gives surfaces a sophisticated and softly velvety look. The effect contains glitter particles that illuminate the room, adding transparency, shine and elegance. It suits interior walls, and there are four shades available. Jeger Elegance is not only a unique and original wall decoration, but also protects the walls. This decorative effect is great for kitchens, bathrooms and living rooms, but it will also add a unique touch to, for example, a beauty or hair salon. It's an ideal solution that adds an elegant flair with a hint of sublime glitter eccentricity.
Instructional video
Take a look at the instructional video to help you choose the right application technique.
How to do that? It's just 2 steps
You only need two tools.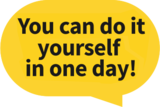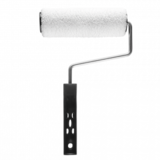 Paint roller
+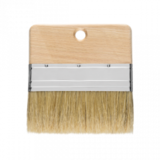 Brush
1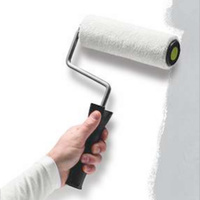 Spread primer
Apply Jeger Primer for decorative paints to a clean, dry, dust-free and degreased wall (according to the instructions on the packaging). Use a microfibre roller for this. Leave to dry for approx. 4 hours. We recommend applying two coats of primer under light colors.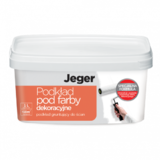 ---
2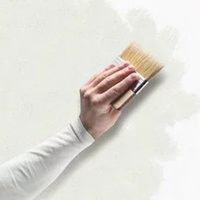 Apply decoretive effect
Jeger Elegance mix thoroughly. Do not dilute, the product is ready to use. Do not mix with other products. Use a decorative paintbrush to apply the first, thin layer. Paint in cross strokes. When you have covered about 2-3 m, even out the rough edges with a dry paintbrush. Repeat these steps until you have painted the entire decorated surface. Depending on your preference, you can apply a thin layer after approx. 2 hours, covering the gaps. Smooth the surface with a dry paintbrush.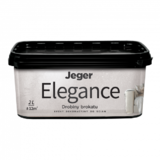 Tips
If it is necessary to use more than one package of the product, mix the contents of the packages before applying. This will create a uniform shade. Test the effect on a small area before applying it to the whole surface. The product is intended for interiors.
Download the application manual