Jeger RenoColor
Highly resistant renovation paint for furniture and tiles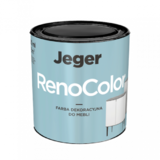 Choose color

Meringue

Ecru

Fluff

Fog
Hoar-frost

Graphite

Curacao

Black
Product description
Jeger RenoColor is a high-performance washable paint that is primarily intended for fast, effective decoration and renovation of furniture. It is also perfect for restoring wall tiles, various types of wood panels and even elements made of raw wood. It can be used on surfaces where there are already paints and varnishes. Jeger RenoColor helps to save time as it does not require the removal of old coatings on which it is used. An important feature of this renovation paint is its extremely high resistance and durability. When each of the eight available shades is applied, the paint creates a high gloss effect, giving the painted objects a distinctive character and style.
Approximate drying time of the paint is 4 hours. For a glossy surface that is even more resistant to impacts and scratches, use product Jeger Varnish High Gloss.
Instructional video
Take a look at the instructional video to help you choose the right application technique.
How to do that? It's just 2 steps
You only need one tool.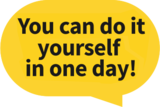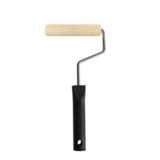 Paint roller
1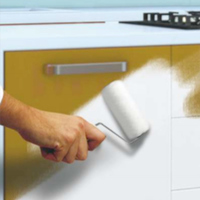 Apply paint
Apply a coat of paint Jeger RenoColor with a paint roller on a lightly sanded and cleaned surface. Mix the paint thoroughly before painting. Do not mix with other products. After approx. 4 hours, apply a second layer. For wooden or already painted surfaces, it is recommended to thin the paint with 5% water for the first layer.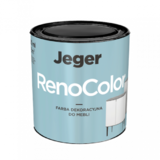 ---
2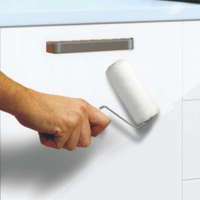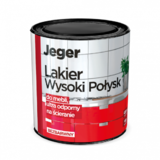 Tips
If it is necessary to use more than one package of the product, mix the contents of the packages before applying. This will create a uniform shade. Test the effect on a small area before applying it to the whole surface. The product is intended for interiors.
Download the application manual