Nasz organizer ma prostą formę i jest funkcjonalny – zależało nam, żeby nie był zbyt przekombinowany. Do jego wykonania wykorzystaliśmy nieużywaną, deskę do krojenia. Jeśli również lubisz stawiać na kreatywne rozwiązania i chcesz użyć takiej deski, najlepiej wybierz drewnianą – z pewnością znajdziesz taką w swojej kuchni. Możesz też nabyć w sklepie budowlanym deskę dociętą na wymiar. No to zaczynamy!
To ci się przyda

Do wykonania tego pomysłowego przedmiotu wprawdzie nie potrzebujesz wielu akcesoriów, ale zadbaj o to, żeby wszystkie mieć pod ręką.
Spray Jeger Black Mat
Lakierobejca Natur, kolor 7
Pędzelek syntetyczny
Deska do krojenia
Kołek sosnowy
Papier ścierny 120, 180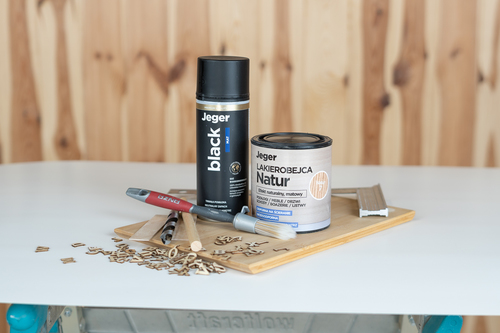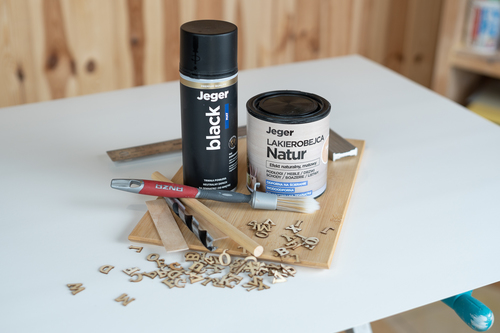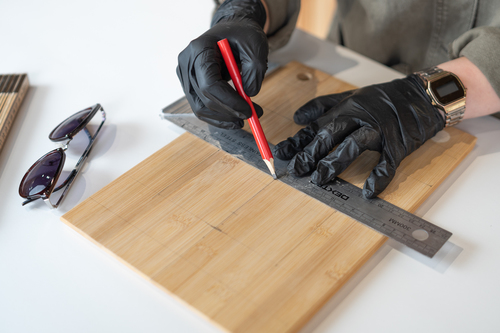 Krok 1. Zrób otwory
Za pomocą kątownika stolarskiego wymierz miejsca na otwory. Następnie wywierć je, używając wiertła do drewna.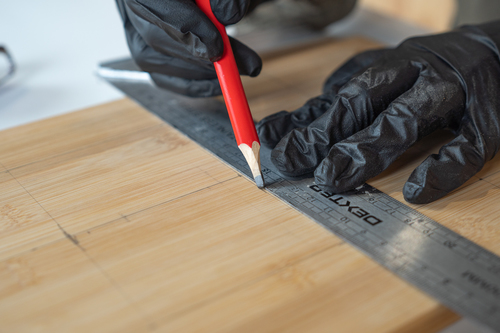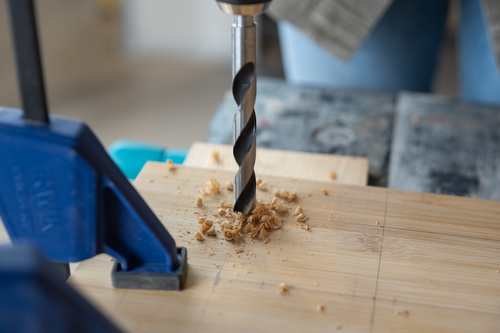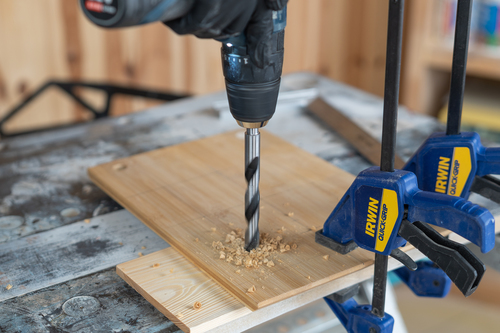 Krok 2. Przygotuj powierzchnię
Powierzchnię przeszlifuj papierem o gradacji 120 i 180. Na koniec odpyl i odtłuść, aby była czysta i sucha.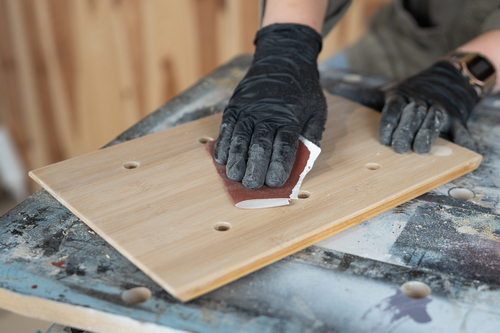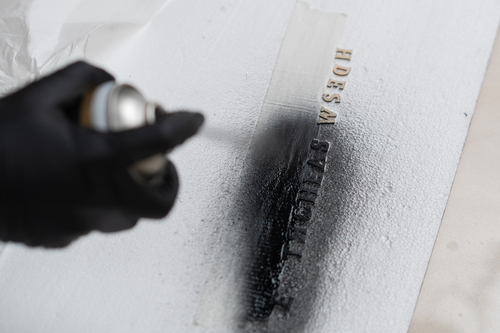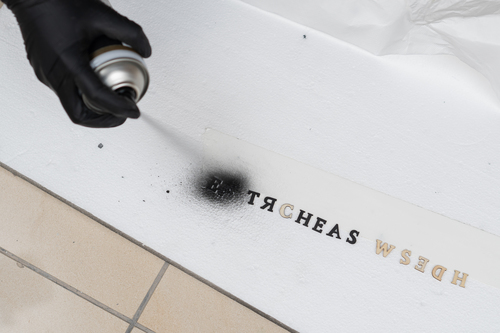 Krok 3. Aplikuj Lakierobejcę Natur
Na tak przygotowaną powierzchnię zaaplikuj dwie cienkie warstwy Lakierobejcy Natur. W międzyczasie udekoruj literki, użyj sprayu Jeger w kolorze czarnym. Nasze literki upolowaliśmy w sklepie TEDi, ale na pewno są dostępne także w sklepie papierniczym.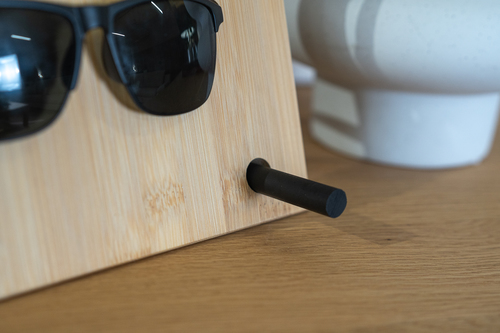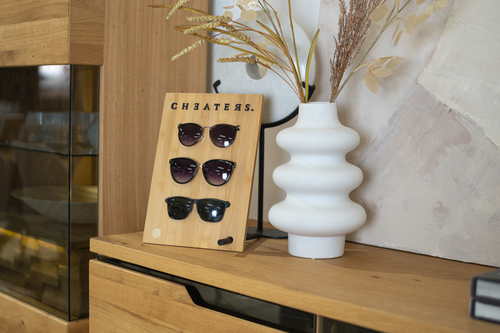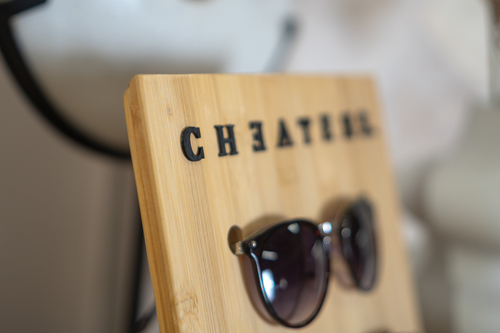 Krok 4. Dopasuj podpórkę
Dotknij pod wymiar kołek sosnowy, który będzie wsparciem całej konstrukcji. Następnie pomaluj go na czarny kolor – użyj sprayu tak jak w przypadku literek.
Krok 5. Wykonaj napis
Już prawie wszystko gotowe, jeszcze tylko przyklej pomalowane literki do deski. Użyj kleju na gorąco. Napis musi dobrze się trzymać.
Super, teraz twoje okulary mają w końcu swoje miejsce! Jakie to było proste, prawda?