Jeger Sabbia Matt
Decorative effect for walls with a matt texture of quartz sand – resembles patterns similar to wind marks on sand dunes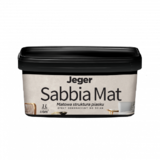 Choose color

Calcolo

Humus

Sesamo

Oasi

Distante

Pietroso

Nomade

Roccioso
Product description
How to do that? It's just 3 steps
You only need three tools.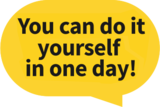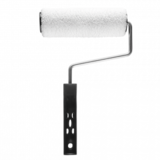 Paint roller
+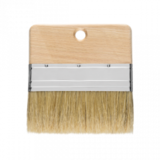 Brush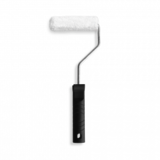 Paint roller
1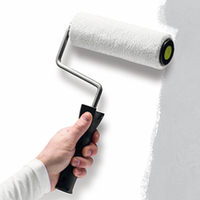 Spread primer
Apply Jeger Primer for decorative paints (according to the instructions on the package) to a clean, dry, dust-free and degreased wall and let it dry for about 2 hours.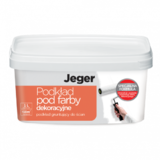 ---
2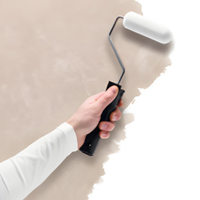 Apply decoretive effect
Jeger Sabbia Matt decorative effect mix thoroughly. Do not mix with other products. Apply the first thin layer with a small roller. Apply by spreading irregularly in all directions using crosswise movements. Allow to dry for about 2 hours.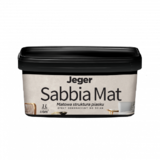 ---
3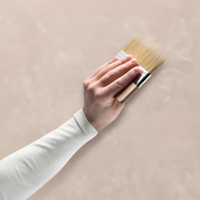 Apply second layer
Then, using a roller, apply a second coat in fragments and immediately gently spread the applied effect with a brush. Allow to dry for about 4 hours. Apply at a temperature of +8°C to +25°C, at a relative humidity of max. 82%, avoid drafts. After finishing work, wash tools with warm water.
Tips
If you need to use more than one package of product, mix the contents of all packages together before applying. This way you will get a uniform shade. Check the effect on a small area before doing the whole thing. The product is intended for interiors. After finishing painting, wash the painting tools with warm water.
Download the application manual